Недеља, 30. Јун 2013.
History of Negotin - XIX century
Krajina Negotin in First Serbian Revolt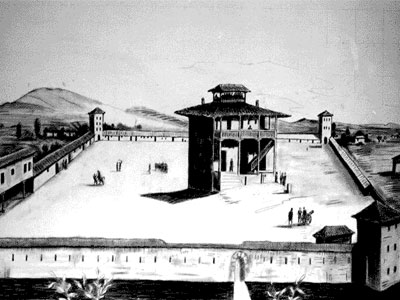 Karadjordje was the leader of the First Serbian Rebellion against the Turks in 1804.
The inhabitants of Krajina didn't join the rebellion right away. The death of Sultan Pazvan - Oglu who was defeated in the battle at Banja and Serbian – Russian military agreement iin 1806 involved Krajina in the First Serbian rebbelion.
The most glorious moment in the history of Krajina has been written by Hajduk Veljko during his heroic defence of Krajina from Turks ( 1811 -1813). Unfortunatly, Hajduk Veljko was killed in July 1813 and after that the Turks concuered Negotin and the whole Krajina.
Liberation of Negotin and Krajina
After the fall of the Rebellion, eastern parts of Serbia were under the jurisdiction of Turkish authorities until the the Second Serbian Rebellion and liberation ( 1833) of sixs regions (nahije). By the Edict in 1833, Sultan allowed the existance of the six Serbian regions. In the new territorial partition of Serbia, Negotin had significant role. First, it became the Residence town of Captaincy, then at 1834 it became the center of the Danube -Timok military region.
In the XIX century Negotin had aproximately 600 houses and 2.700 residents. In 1866, number of the houses raised up to 984 and residents up to 4.325. In that period many cultural institutions have been established.
In 1839, Negotin had Gymnasium and several elementary schools. In the second half of the XIX century ,Negotin had one of the first schools for girls at that time in Serbia. Many institutions were established at the same time as the similar institutions in Belgrade .
Many institutions and assosiation were established during that period, such as The Singing Assosiation (1853), one year after The First Singing Assosiation from Belgrade.
Until the end of the last decade of the XIX century, development of Negotin was continiual but after that period, Negotin slowed down the tempo of the progress staying in the shadow of other Serbian towns. But inspite that, Negotin had increased the number of its inhabitants at the beginning of the XX century .In 1900, Negotin had 6.342 inhabitants.